SONA.rBall – sonar for mobile devices
A few months ago my friend Yohei Ochiai from Japanese magazine Tsuribito has introduced to me his friend Nicolas from Cho & Company, which produces many devices for fishing including SONA.rBall, which has approved as a product of a great value. Nicolas has sent me one piece to try it on Czech rivers and lakes as well as in Siberia, which I had to visit in August for fishing competition and making movie.
As I have realized when researching market with portable sonars, there are some another types of things like that, connecting with mobile devices as Deeper, for example, which is also a well–known portable sonar.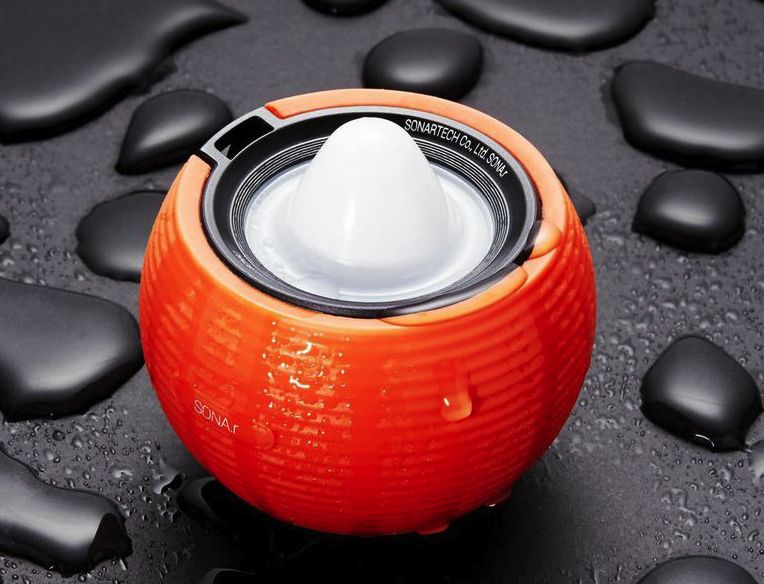 However as I have realized later SONA.rBall has an upper hand on a market worldwide. There are a few points, which distinguish these two most famous sonars:
– Deeper provides a hybrid display between easy mode and classic sonar mode, but SONA.rBall allows the user to switch between the two display mode (Fish View and Sonar View);
– Deeper 's material is in mere plastic while SONA.rBall is made of silicon and polycarbonate, protecting it from breaking even if it hits rocks, pillars or the side of the boat;
– Deeper's body needs to be opened in order to get charged, meaning suspicion regarding its waterproof capacity over time. SONA.rBall is completely closed and enables a perfect waterproof function, protecting the components inside;
– Finally, Deeper is a bit more expensive than SONA.rBall, which of course is a main priority to choose SONA.rBall for many anglers.
During using the SONA.rBall I have realised a few points, which perhaps could be helpfull for another fishermen.
– This device needs at least 1m of depth and works until 40 m of depth, otherwise it doesn't display the underwater environment correctly;
– Small waves don't disturb the display, however it's impossible to use SONA.rBall in stormy weather;
– Water temperature shown on the right top corner of display is very valuable invention, because activity of different species depends on different temperature;
– The weight of product is about 120 gr. only, so it's possible to cast it by fishing rod. Bluetooth signal works correctly up to distance of 25–30m in a free space;
– First time I didn't read an instruction and was looking to switch button for a long time. However SONA.rBall start to work in the water, because has some sensors under its body;
– There is no battery level indicator on the body (you can still check it in the app while SONA.rBall is scanning the water), so it's necessary to fully recharge SONA.rBall before you start your fishing day (The battery lasts max. 8h).
Here you can download a PDF guide for SONA.rBall, which can help you to use it in the easiest way:SONA.rBall Manual
Properly speaking, SONA.rBall was very helpful for me to obtain very important information on new fishing spots in a very simple way. So if you are going to try SONA.rBall in real outdoor conditions, I can show you that too.