Interview with Martin Bowler – famous angler from United Kingdom.
Martin, how did You start to fish and how long have You been fishing?
I started fishing at the age of 8 on small streams with a net and a jam jar trying to catch minnows. Then I progressed to the local canal with a rod and line and my first fish was a gudgeon. In my teenage years I started trying to catch specimen fish and slowly improved, culminating in catching a British record crucian carp and barbel. This came to the attention of the our biggest weekly angling paper, the Angling Times and from this I was offered my own column. Meanwhile tackle companies approached and I am pleased to say I work for 2 of the best – Drennan and Richworth. I also had a lucky break working with a top wildlife cameraman and ever since have submerged myself in portraying this sport in both magazine and on film. I know that I am very fortunate to be a professional angler.
I agree with You, Martin, as I have seen many great fish on your photos! However, which is Your most favorite fishing method and why?
I don't have a favorite fishing method as i live all disciplines of our sport from game, sea and coarse, so whatever I'm doing at the time is the one I enjoy the most.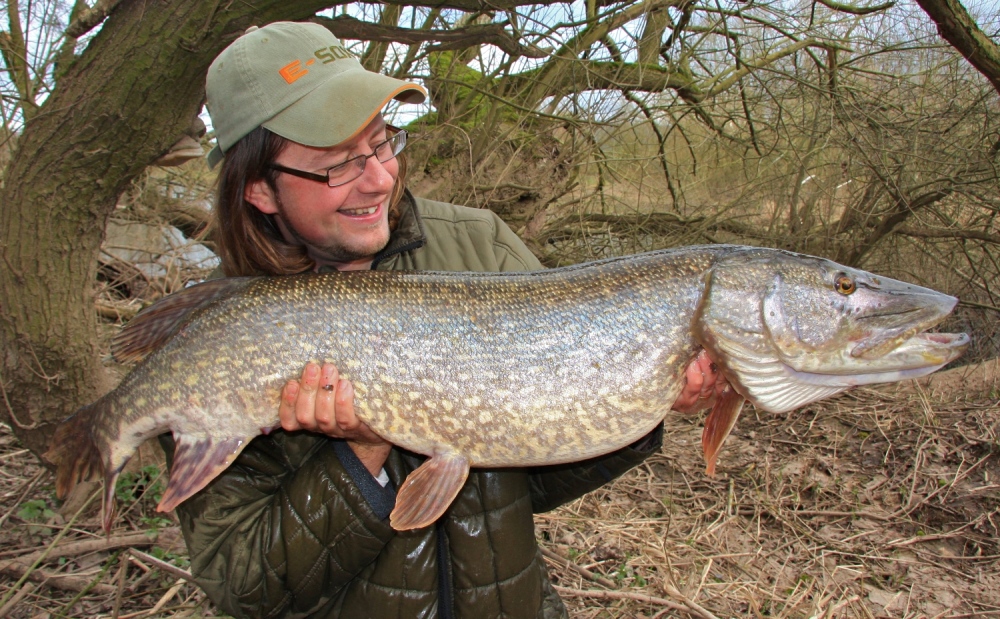 Famous people are always busy. How often do You go fishing just for pleasure?
Always and never! My work schedule of supplying film and magazine articles has grown enormously over the last decade so I am always looking for new material but I have to say my job is a pleasure and I am very fortunate.
Which company's tackle do you have in Your bag or boat?
I am sponsored by Drennan International Ltd and have been for over 10 years – to my mind they are the best company in the business. As for bait I work for another family company, Richworth, which were the first to produce boilies.
Ones I was looking for a new centre pin reels on the web I found one, called "Okuma Martin Bowler MT-1002 Centre Pin Reel". Could You tell me why You have chosen this type of reel for fishing?
When I worked for Okuma I helped to develop this limited edition reel for trotting floats on British rivers but the same approach can be used on European ones. Trotting means,that the float is dragged away in the flow and line is pulled freely from the drum of the reel. I have caught chub, roach, mullet and barbel to name a few. Totally I worked with Okuma for 3 years but then decided that my reel development skills would be better suited at my main sponsor which is Drennan International where I still work today.
Do You have similar products with Your name?
Yes I do – 2 rods with Drennan for barbel fishing and a range of barbel baits, from boilies to groundbait called Xtracta with Richworth.
Which boilies could You recommend for waters with high pressure and in the cold season with lower carp activity?
Richworth have just produced a new bait called S-core that has taken the UK fishing scene by storm, therefore I strongly recommend that this is the bait chosen for both warm and cold water conditions. I have also produced a bait called Xtracta which is designed for catching barbel.
I am sure, You've visited many countries. Which "hot spot" in the world became Your favorite?
For me nothing compares to my fishing in the UK. It may not hold the biggest fish but it is close to my heart and the diversity we have within a car journey is immense meaning I can practice the art of being an all-rounder.
Traditional question: which is the largest fish You have ever caught?
In coarse fishing – 72lb carp, game fishing 19lb salmon, sea fishing I have had 100lb+ blue porbeagle and copper sharks plus giant skate.
I have seen some nice movies with You about fishing in UK. How many movies did You make and what is the most special point for all of them?
I've made 3 major films (Catching The Impossible, A Fish For All Seasons, Seeking Shadows Part 1) to show the spirit and romance of our great field sport. They were filmed the length and breadth of the country and cover a number of species. I have however made a film with Frank Warwick called Warwick's Way With Carp and that was made at a French carp lake. Most of the film, especially underwater filming, is done with a Canon 7D inside an Aquatica housing although specifically adapted to work with a laptop.
You have a set of book and DVD movie "Catching The Impossible". What it this movie about?
This book and set of DVDs is about a challenge that was set to me to capture the biggest fish of certain species ever recorded on film. I'm pleased to say that on many counts I achieved this over a 4 year period.
Tell us please some funny stories from Your fishing trips.
I was fishing in Oxford town center when a child cycled by and shouted 'you look like Martin Bowler but you can't be cos there's no fish here!' Little did he know that the river Thames which flows through this university city is full of big chub.
Do You eat fish or just catch & release? May You describe how to cook Your favorite dish?
Coarse fish are always released but I do take the occasional trout, salmon and sea fish, ie cod, pollack. I don't cook but my wife does a lovely cod in batter dish served with fresh peas, chips and tartare sauce. Her secret ingredient is a drop, or two, of beer!
What is Your biggest challenge in fishing?
To become a complete all-rounder in sea, game and coarse while on the work front simply keeping up with all my deadlines
Martin, thank You very much for interview and tight Your lines!